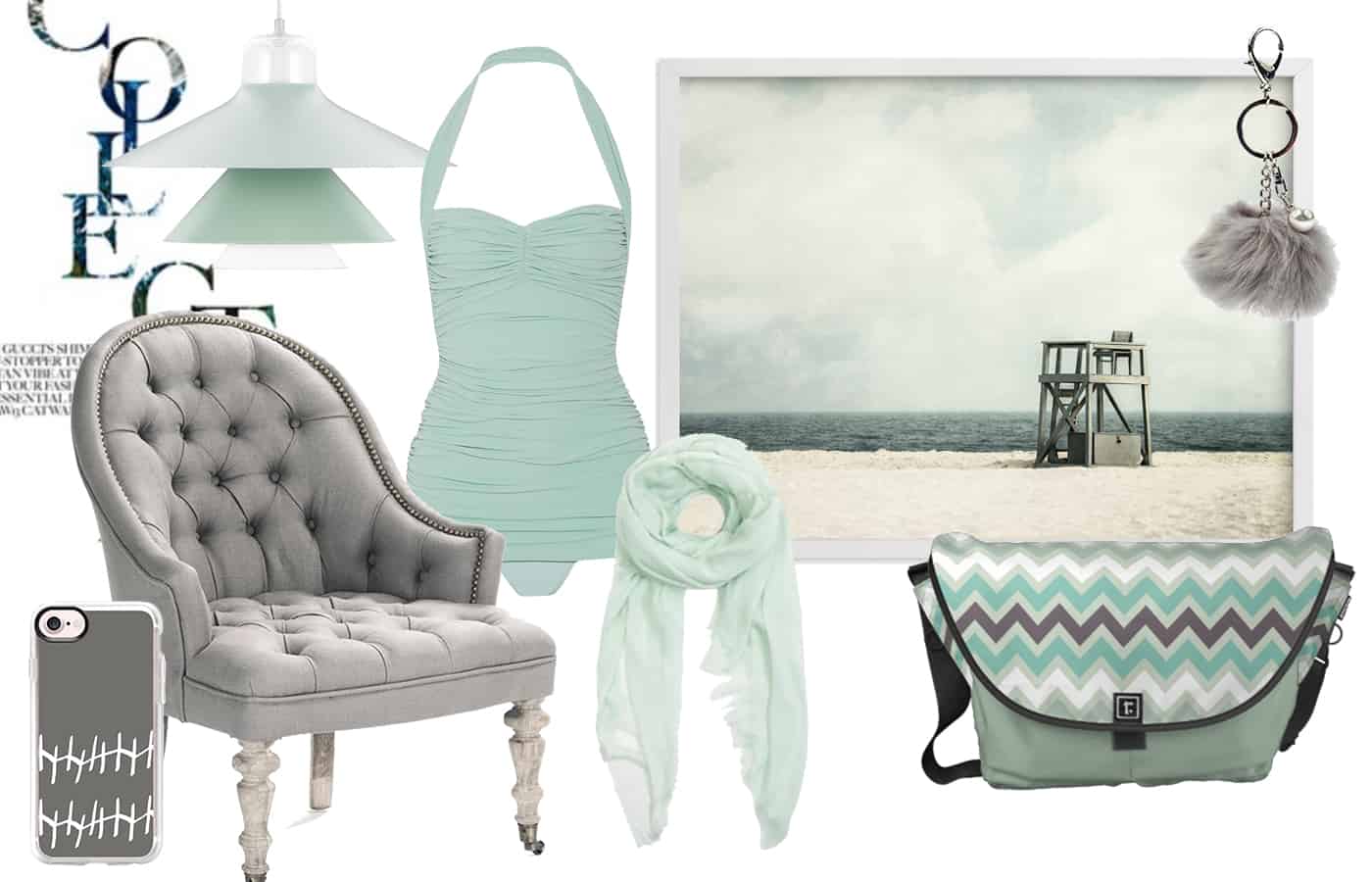 Mint & Gray – a New Polyvore Collection
January 5, 2018
Polyvore-Mint and Gray
I created a new style board on Polyvore – Mint & Gray. It is inspired by vintage apparel and furniture.  An icy green and dark charcoal gray is a perfect collection for the winter.  It has a summery vintage bathing suit and a beachy photo with a life guard tower.  The collection also features my mint green and gray chevron pattern Zazzle messenger bag.
Click here to see more items from my Zazzle store.
Click here to see more Polyvore posts.